Buckets 0.72 - Apple Silicon and a New Report
We're excited to announce the release of Buckets v0.72! Get your copy of the Beta version here!
This release includes a lot of internal changes (updating of software libraries and tools) that were needed to finally support Apple Silicon machines. In addition, Buckets is now also built for Linux ARM64 machines.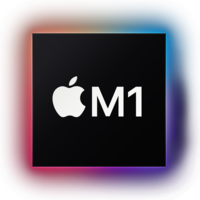 AND, there's a new report under Analysis! It's a simple Income and Expense report which you can print if you like keeping paper or PDF records of your finances.
Please report any new bugs you experience with this version through the app (Help > Report Bug…) or by chat/email. To support these new build types, we've made changes to update URLs such that you might not be automatically prompted to download the new version.
We're glad you like Buckets, and are grateful for your support. This release was only possible because enough people have purchased licenses to allow us to buy the machines we need to build this new version.
Thank you and happy budgeting!
— Christy and Matt
Comments
Get these posts in your email, monthly: