Here's a quick update about the mobile app. Yes, I'm still working on it.
We've had a busy few months finishing the kitchen in our house which has taken time from Buckets. Due to supply chain problems, we've done a lot more of the renovation ourselves than we had planned. For instance, I know that we have 2,600 shelf pin holes in our kitchen.
For iOS, all issues seem to be resolved except for this pesky problem: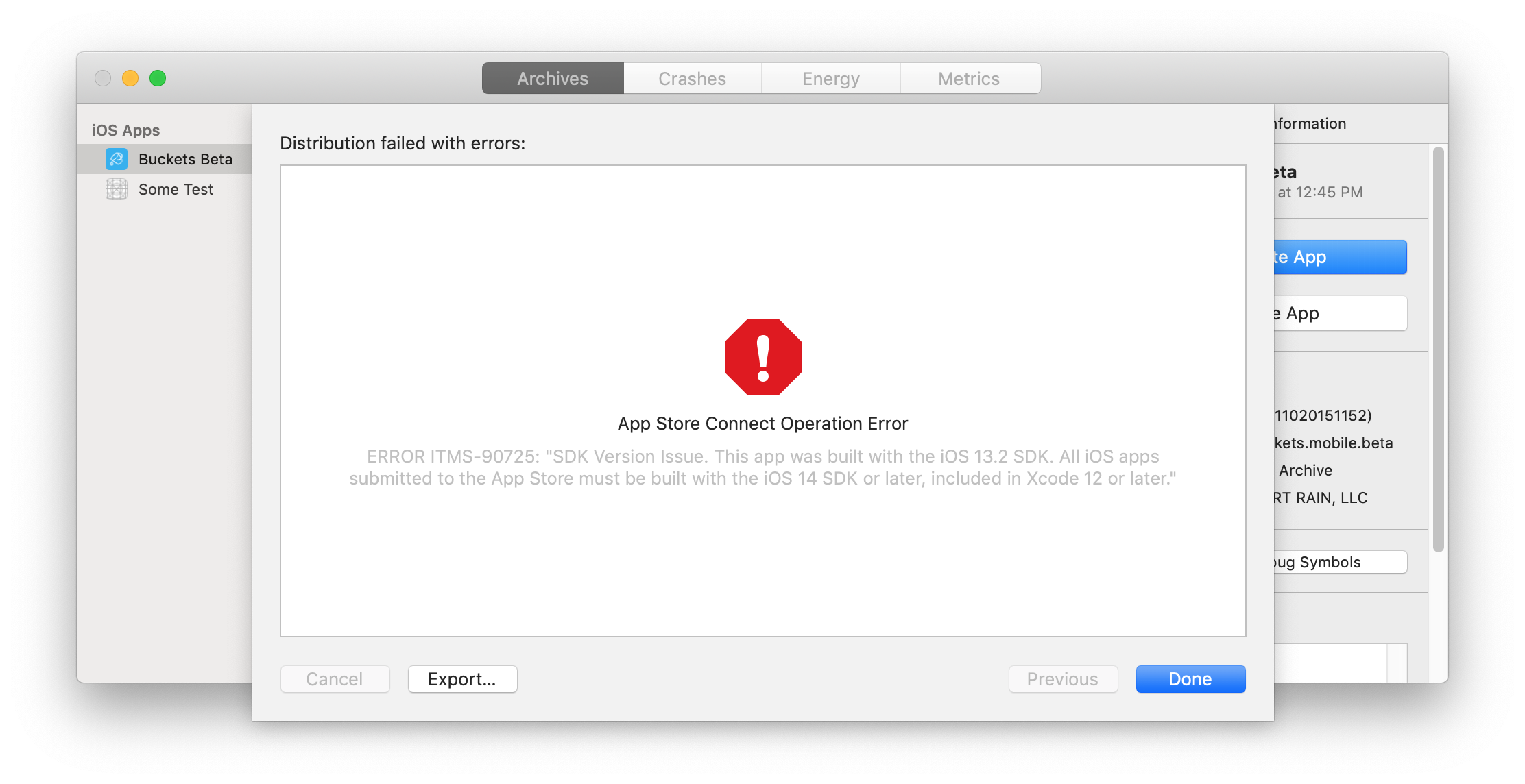 To solve it, we'll be building both Android and iOS mobile apps in the "cloud." Once that work is done, expect to see an invite soon!
— Matt
Comments
Get these posts in your email, monthly: