Buckets 0.65 — Import Improvements
We just released Buckets Beta v0.65.0 which includes over 20 fixes and improvements. Download it here or wait a few weeks for the stable version. All the changes are on the changelog.
CSV Importing¶
CSV importing received some much needed attention.
You now get a live preview of what will be imported while configuring the import.
You can cancel an import!
However your file is delimited (comma, semicolon, the letter 'g') Buckets will now parse it.
Does your bank include extra info above or below the transaction data? Now Buckets can ignore that.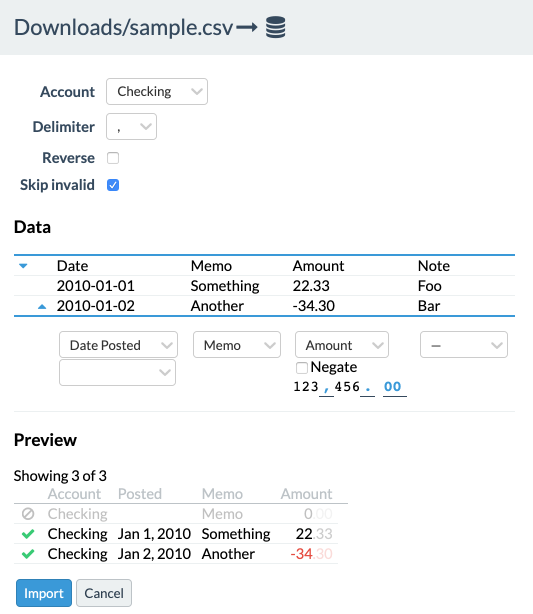 OFX Importing¶
Similarly, OFX importing is more streamlined, includes a live preview, offers better number and date parsing support AND you can now ignore accounts you don't want to import! Finally, that notification badge can go away!
and more…¶
This release also introduces support for currencies that have three digits after the decimal place by means of the new number format chooser: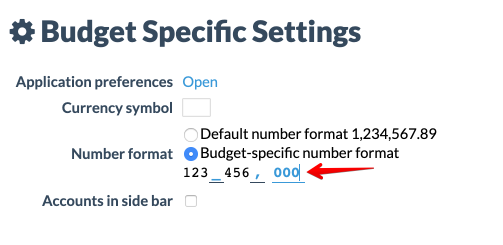 Ever wanted to search for a transaction by amount? Now you can on the search page: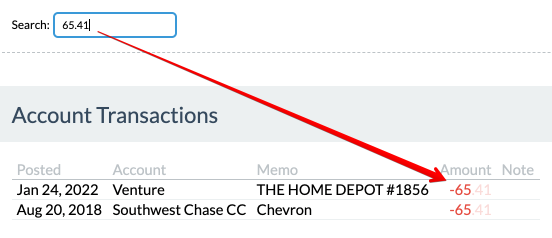 Several contributors translated many more things into French, Română, Español, Deutsch and Русский!
Now it's on to getting the Android app out!
Happy budgeting!
— Matt
Comments
Get these posts in your email, monthly: